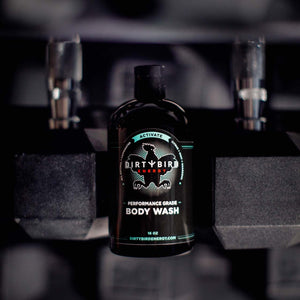 Welcome To
Dirty Bird Nation
Explore Our Caffeinated Skin Care Collection
ALL NATURAL, no b.s.
Because what you put on your skin matters. Our bodies perform best when cared for with real, plant-based ingredients.
fuel your skin
Double down on the morning coffee. Our caffeinated line-up nourishes your skin with carefully selected performance ingredients.
HEALTHY SKIN, HEALTHY PLANET
We aim to improve health and performance for current and future generations. All DirtyBird Energy products are created using sustainable practices and by sourcing only plant-based ingredients.
WE'RE TAKING A STAND
DirtyBird Energy was created to disrupt the bar soap industry. Our caffeinated, high-performance skin care products are full of sustainably sourced, intentional, all-natural ingredients—and none of the bad stuff! Because what we put on our skin matters. For your skin, your health and the health of the planet.